PuzzleManiak 2.5 sent to Apple
Tuesday, January 13, 2009 11:14
I've posted update of PuzzleManiak 2 days ago.
This version as been tested a lot and is very stable.
I'm facing a memory leak bug coming from Apple's SDK, and I'm waiting for them to fix it (I've submitted a bug report).
While, I think I've done all I can to avoid crashes.
So you can give me 5 stgars again in AppStore reviews

If you're playing the daily web challenges one by one in a row, it's recommended to close and restart PuzzleManiak every 4 daily challenge. For Players Challenges, you don't need to do that.
In this version, 2 new features in Players Challenges: now you can filter the challenges by difficulty, and by players who already played the challenges (to compete a friend).
Here are the main screen of PuzzleManiak in English, French, Japanese and Dutch: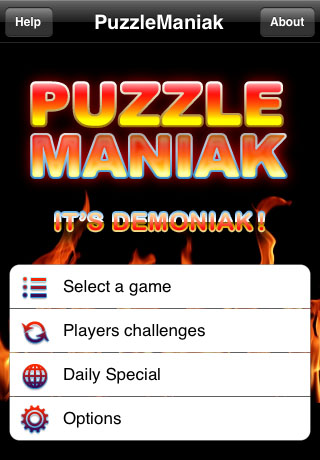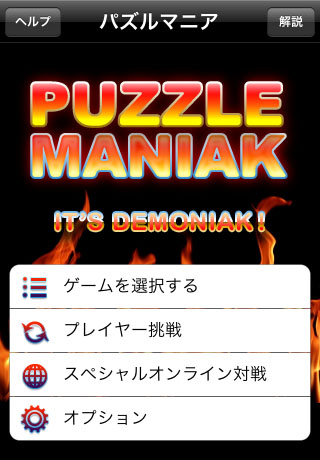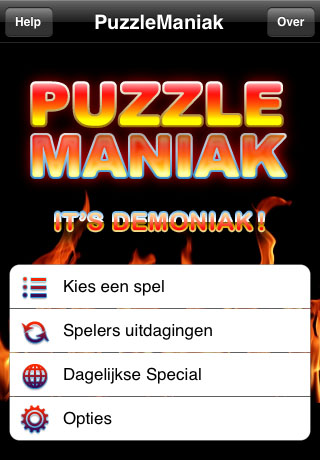 You can follow any responses to this entry through the
RSS 2.0
feed.